√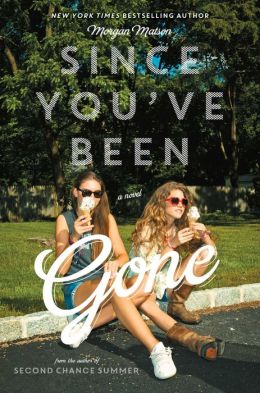 Synopsis
The Pre-Sloane Emily didn't go to parties, she barely talked to guys, she didn't do anything crazy. Enter Sloane, social tornado and the best kind of best friend—the one who yanks you out of your shell.But right before what should have been an epic summer, Sloane just… disappears. No note. No calls. No texts. No Sloane. There's just a random to-do list. On it, thirteen Sloane-selected-definitely-bizarre-tasks that Emily would never try… unless they could lead back to her best friend. Apple Picking at Night? Ok, easy enough.Dance until Dawn? Sure. Why not? Kiss a Stranger? Wait… what? Getting through Sloane's list would mean a lot of firsts. But Emily has this whole unexpected summer ahead of her, and the help of Frank Porter (totally unexpected) to check things off. Who knows what she'll find?
My Take… Well, I took a break from YA fantasy, paranormal, or horror for a bit. And truth…I have no idea why I did it but, I will say, this book did not disappoint. It was a fun read.
Emily's friend Sloane (only friend by the way), suddenly disappears off the face of the earth. Not a word or text to let her best friend know where she was, has been, and is going.  The only thing left behind, a note, written by Sloane herself. A To-Do list for the summer. Of course, Emily convinces herself that if she somehow manages to complete that list, Sloane will return. Knowing full well she cannot complete this list alone, she recruits a few people to help her make it happen.
During the checking-off the list, Emily challenges herself and realizes a few good things about her introverted self. Emily will stand aside and no longer be hidden by Sloane's shadow. The humor in the characters created by Matson is, what makes these characters so three dimensional. She uses very few words to describe each one but, nails it every time. No complexities, no hidden weird traits, just plain teen agers coming to life on each page.
Usually…I give away the ending after reading a book but, not this time. Grab it and give it a try. Trust me…you'll like it.
PEACE!